CC-Link IE Control Network
A wide factory backbone network utilizing Gigabit Ethernet technology.
CC-Link IE is designed to ensure a highly reliable network through the use of full duplex fiber optic transmission paths, delivering high-speed, large-capacity distributed control. It's the backbone network that provides assured control of each field network.
Network Shared Memory for Cyclic Communication with Ultra High-speed & Ultra Large Capacity
To achieve stable communication independent of transmission delay CC-Link IE adopts a token passing protocol for data transmission control.
Each controller passes data to the network shared memory only when it has the token, ensuring fully deterministic and high speed real-time communication.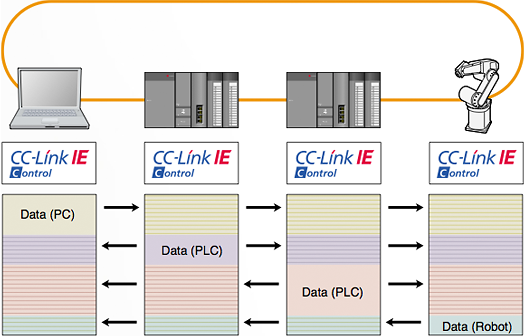 High-speed & Reliability by Redundant Fiber Optic Loop Technology
By adoption of redundant loop topology, each station continues communication by looping back upon detection of a broken cable or station error.
This integrated redundancy is provided without additional equipment and without increasing network cost.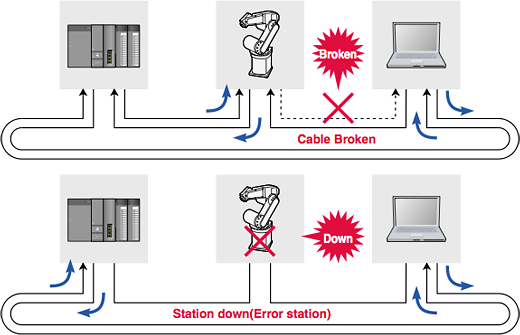 Adoption of standard Ethernet cables, connectors and adapters
Easy and world-wide purchasing of standard Ethernet cabling parts by using Ethernet technology.
By using cable adapters, wiring debugging and installation can be started even if all the equipment in the line has not been fully installed.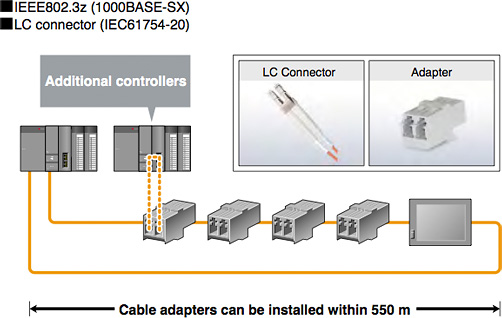 CC-Link Partner Association (CLPA)
Members Site
Login