Automated Guided Vehicle (AGV) for Vehicle Body Molds
CC-Link is used to shorten the actual wiring and reduce construction time.
System Configuration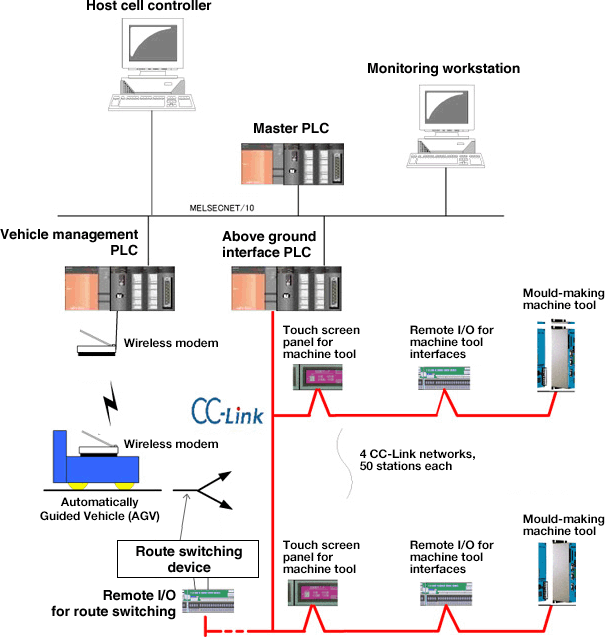 This is a system for automated transport of vehicle body molds as directed by the host cell controller.
CC-Link is used to control the route switching of the automated guided vehicle and the interface to the NC machine.
Results
Minimal amount of wiring possible to shorten construction time.

When replacing existing equipment, shortening construction time requires reducing the actual wiring used to the extent possible and working toward a reduced wiring system.
To meet these requirements, CC-Link was used to drastically reduce the wiring required while meeting the planned construction deadline.

Minimal restrictions on the wiring layout.

CC-Link does not restrict the wiring routes, allowing wiring to be conducted with consideration for noise countermeasures alone.
Source: Mitsubishi Electric System & Service Co., Ltd.
CC-Link Partner Association (CLPA)
Members Site
Login